Teton Truss & Lumber has been designing custom truss packages since opening for business in 1993. Whether you are building a simple garage, or you need a roof and floor system for a multi level luxury home, Teton Truss designers can make a custom package to suit your needs.
Precise Roof and Floor Trusses
Computer design: Using computer-aided design and drawing (CADD) software, designers can present an accurate visual aid. This is especially helpful when conceptualizing a custom home.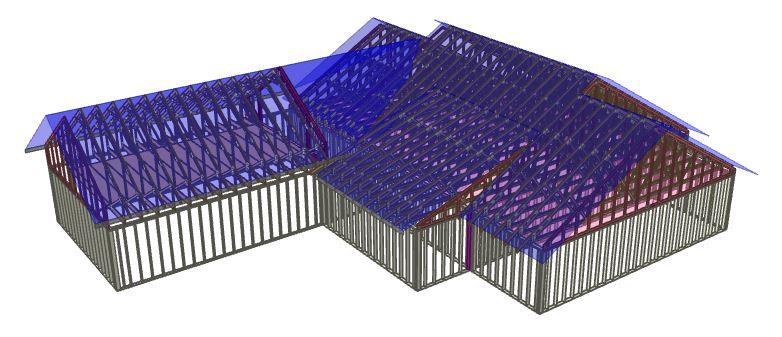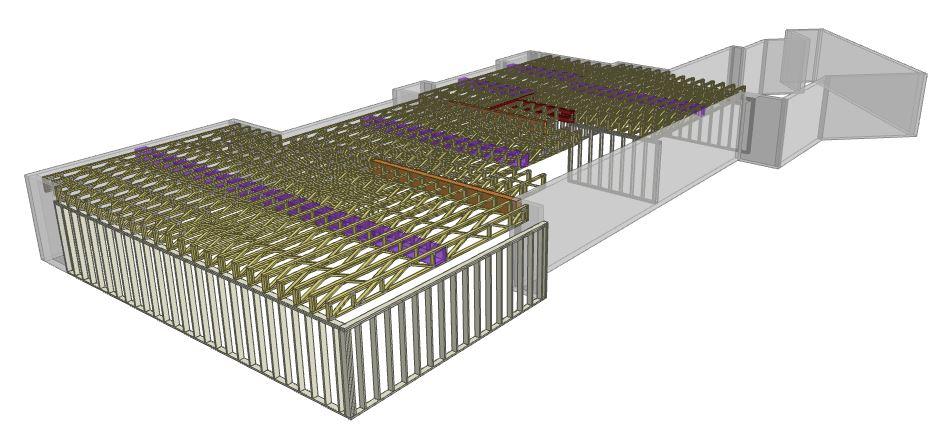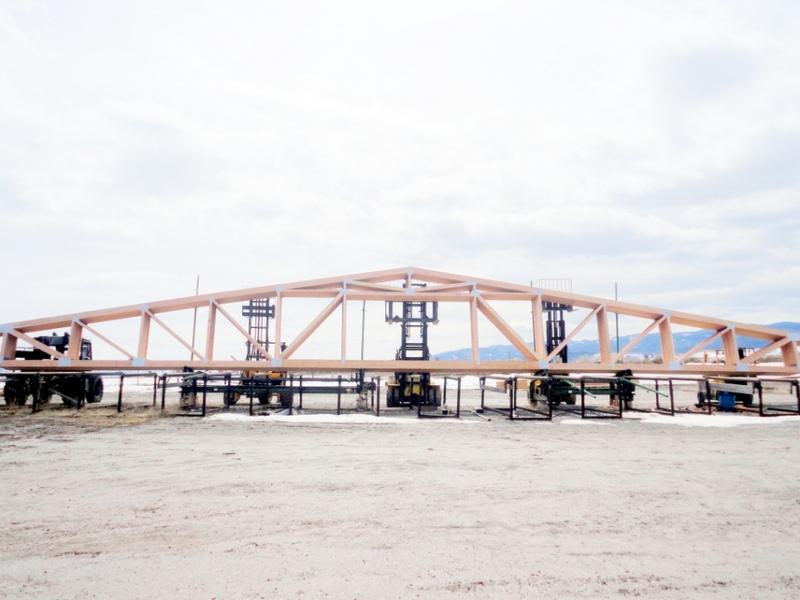 Roof:
The backbone of our business has always been roofing trusses.
Long Span:
Having done multiple airplane hangers with heavy snow loads Teton Truss is uniquely qualified to manufacture long span trusses. The picture to the right shows a 95' clear span, 100 lb snow load ATTIC TRUSS!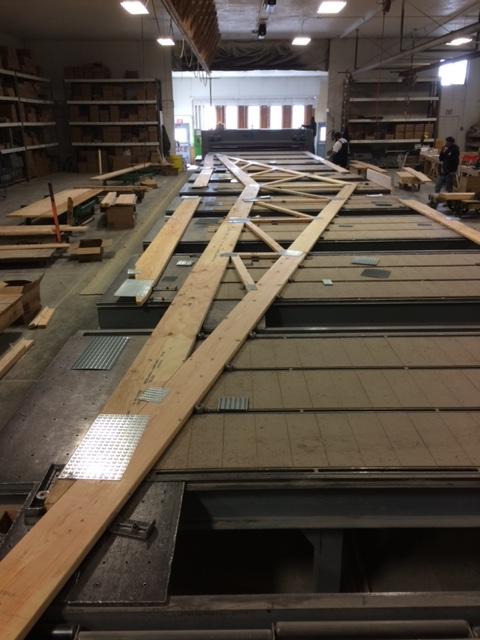 Unique Design:
With our cutting edge MiTek Sapphire software and Blade CNC Saw our designers can push the envelope of what is possible for production. Picture at the right is a sixty-foot clear span scissor truss designed to carry a 100 pounds per squarefoot snow load.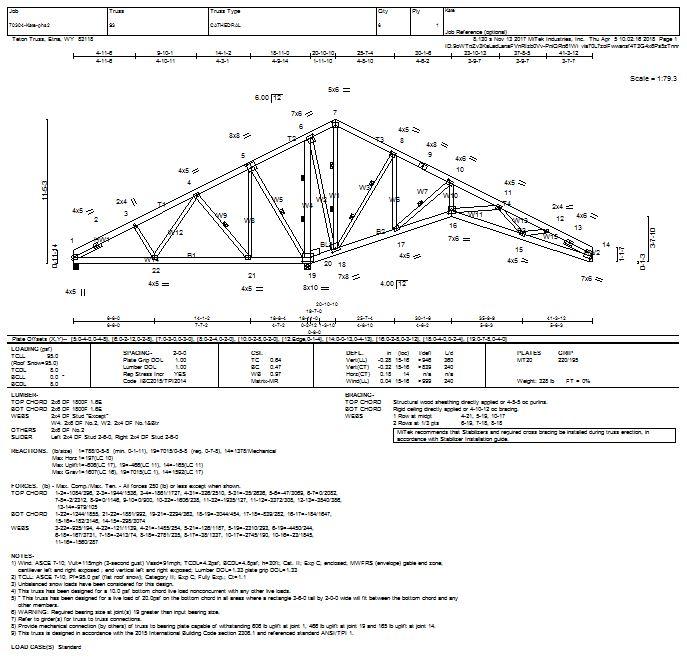 Roof Truss Packages: All truss packages come with layout diagram, detailed drawings, and installation information so you know your product will preform the way it is intended.

Delivery in Style: Teton Truss has a fleet of beefy delivery vehicles and experienced drivers to get your product to the job site. Truss packages are delivered FREE in the local Star Valley area.
On-Time: When you place a truss order you will be given a promise-by date to make sure your project is not waiting on trusses to move forward.