Teton Truss & Lumber has been designing custom truss packages since opening for business in 1993. Whether you are building a simple garage, or you need a roof and floor system for a multi level luxury home, Teton Truss designers can make a custom package to suit your needs.
Precise Roof and Floor Trusses
Computer design: Using computer-aided design and drawing (CADD) software, designers can present an accurate visual aid. This is especially helpful when conceptualizing a custom home.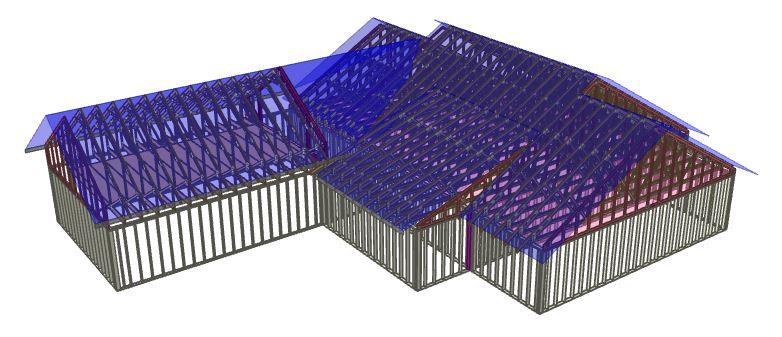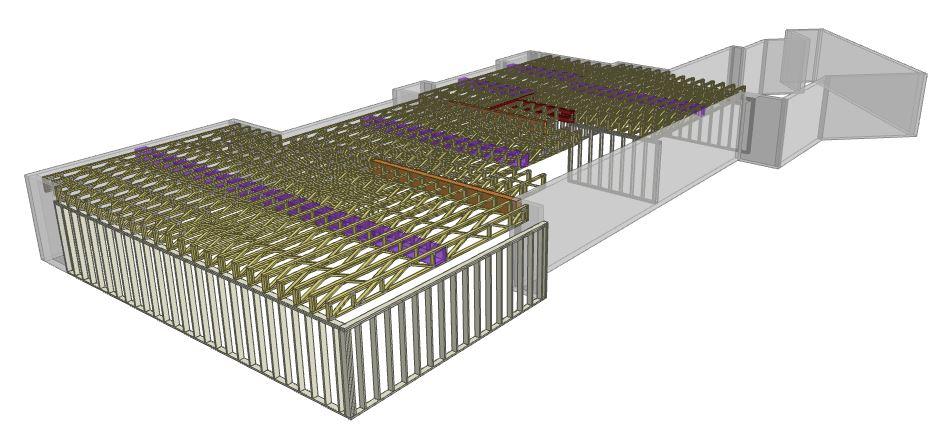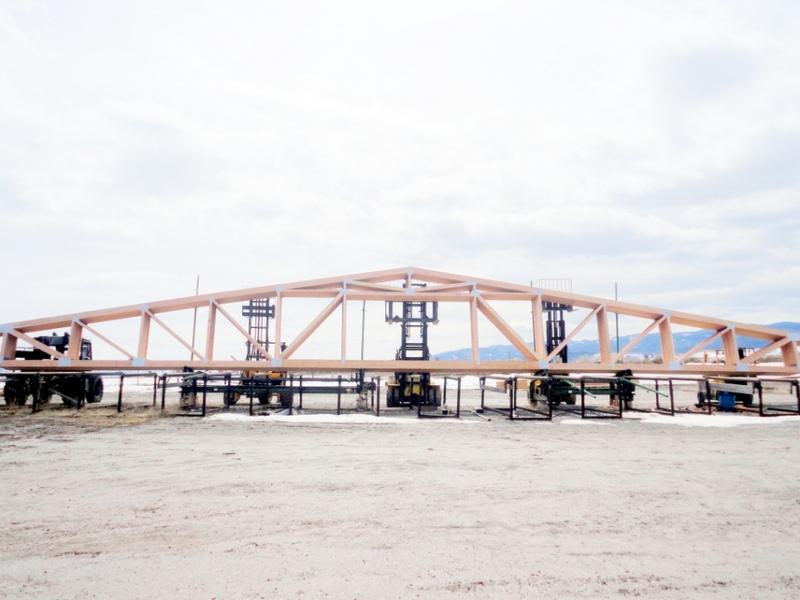 Roof:
The backbone of our business has always been roofing trusses.

Long Span: Long span trusses have a span exceeding 50 feet. Typical application for long span trusses are large shops and airplane hangers. Pictured to the left is a 75 foot attic truss built for 100 pounds per square foot.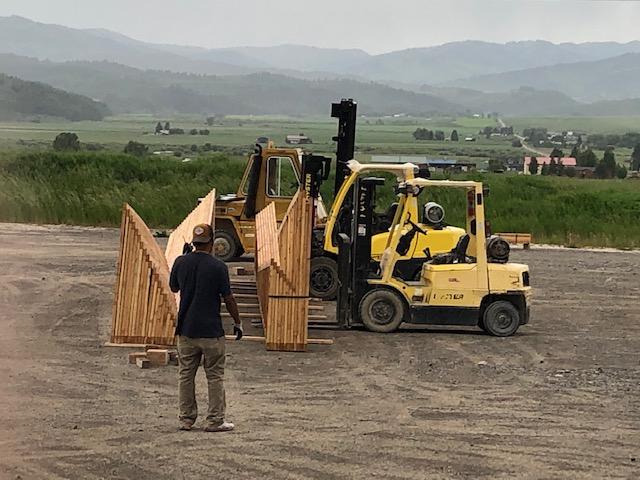 Your content goes here...
Unique Design:
With our cutting edge MiTek Sapphire software and Blade CNC Saw our designers can push the envelope of what is possible for production. The trusses pictured to the right form multiple ridges and valleys, forming a roof to look like a mountain range.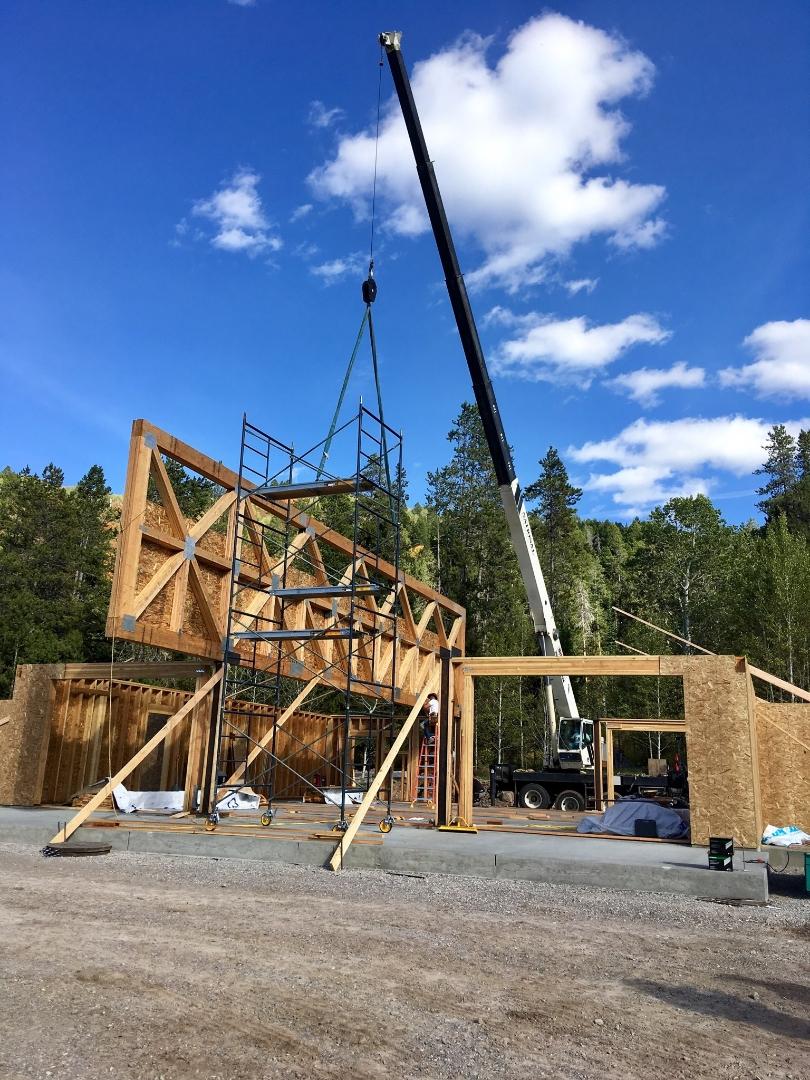 Functional Design: This 5 ply girder carries wall loads, roof loads and has webs spaced for window placement.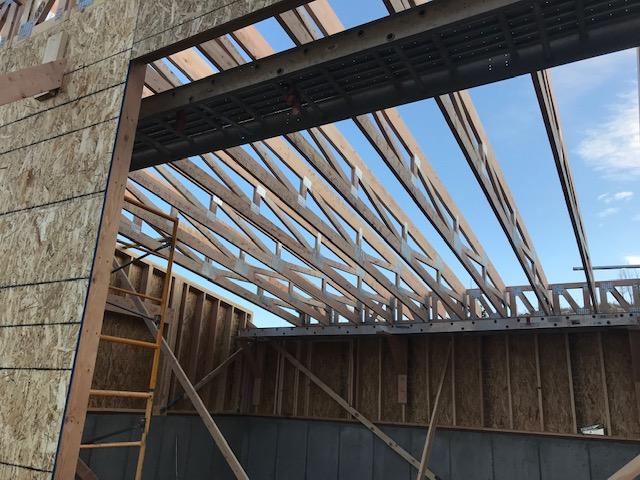 Parallel mono pitch: Modern architecture often features a shallow pitch roof and long overhangs to eliminated posts obstructing views, and help control the height of the structure overall.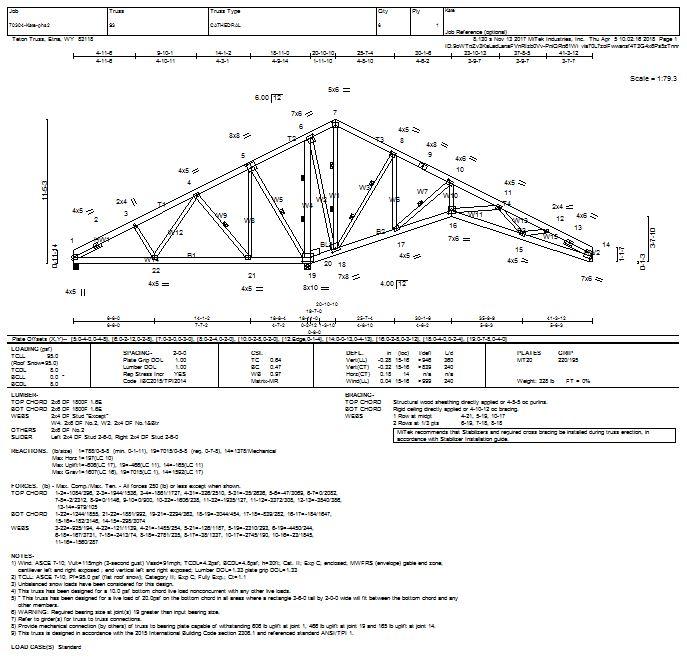 Roof Truss Packages: All truss packages come with layout diagram, detailed drawings, and installation information so you know your product will preform the way it is intended.

Delivery in Style: Teton Truss has a fleet of beefy delivery vehicles and experienced drivers to get your product to the job site. Truss packages are delivered FREE in the local Star Valley area.
On-Time: When you place a truss order you will be given a promise-by date to make sure your project is not waiting on trusses to move forward.